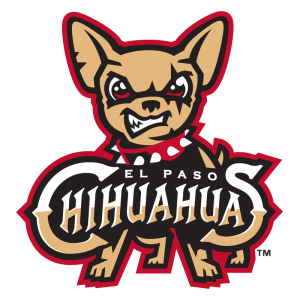 MountainStar Sports Group engaged our agency to lead the advertising and public relations efforts to bring a Triple-A Baseball team to El Paso. It was one of the most contentious political issues in the City's history: first, as part of a bond issue, and then tearing down El Paso's City Hall and building a new ballpark in the middle of the City's downtown.
MBP took the lead in every segment of getting the team here, designing the aesthetics of the ballpark, working with California-based Brandiose to develop the team name and logo, managing the launch event, and finally helping to create and stage Opening Day.
Today, the El Paso Chihuahuas are MiLB's #1 brand.
SERVICES
Brand Strategy / Public Relations / Event Planning / Social Strategy
GROUNDBREAKING
To begin, MBP and Rave marketing, our event and street team partners, organized
every aspect of a massive groundbreaking ceremony to include MBP, MiLB, City/County Officials, VIP's, Little league teams, and the general public. We produced signage tickets, fan giveaways, even the custom baseball bat shovels used for the official groundbreaking photo. We coordinated this entire event, bringing together a City in support of the downtown Ballpark project. Throughout the construction process, keeping El Pasoans informed was critical. We conducted meetings weekly to update the media and general public. MBP prepared all media alerts and meeting agendas to ensure clear and cohesive communication.
BALLPARK EXPERIENCE
MBP played a vital role in carrying the brand experience throughout the Ballpark. We worked with the team owners to name and design the restaurants, hospitality areas, team shops, season ticket holder sections, suites, club area, and even the Park's signature Clock Tower.
NAMING THE TEAM
The team name was chosen to be the El Paso Chihuahuas, not a fan favorite at first. Our task was to introduce the team, its logo, tagline, mascot, and brand in a powerful, exciting way to create and keep the Chihuahuas' unique image and messaging on target. We continue that effort every season.
EFFECTIVE BRAND BUILDING
All of the elements in the Ballpark/Chihuahuas campaigns were geared to build a brand El Pasoans could trust – creating a positive through controversy and negatives. These elements were, by every measure, effective, successful introductions to one of the most transformational Downtown projects in El Paso's history. Some accolades: the Ballpark was named the 2014 Minor League Ballpark of the Year, and today, the El Paso Chihuahuas are worldwide and the most merchandised team in the MiLB. And we helped the team build the most Facebook fans in Minor League baseball (117,000 in just the first season). The team sold out 49 of 67 home games in its inaugural year, with over half a million fans attending – the most in El Paso's baseball history. The second season was even more successful.
BALLPARK OF THE YEAR
| DIGITALBALLPARKS.COM |
BEST NEW BALLPARK
| USA TODAY |
TOP 25
| MiLB MERCHANDISE SALES |
Our Work
Can Build Brand Value For You.